Dr Deborah Mukherji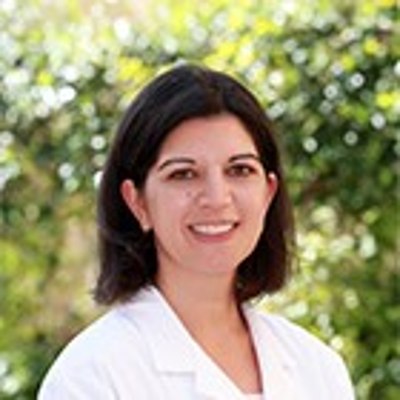 Dr Deborah Mukherji joined the faculty of the American University of Beirut Medical Center in June 2012 as a medical oncologist and has a special interest in gastrointestinal and genitourinary oncology.
Dr Mukherji completed her advanced specialty training in Medical Oncology at Guys and St Thomas's NHS Foundation Trust, London UK and was awarded a Post-Graduate Diploma in Oncology from the Institute of Cancer Research, University of London in 2011. On completion of her advanced specialty training Dr Mukherji joined the Royal Marsden Hospital London where she worked in clinical research and drug development.
In June 2015 Dr Mukherji was awarded a post-graduate diploma in Global Clinical Research from Harvard Medical School supported by a scholarship from the Dubai-Harvard Foundation. In June 2016 Dr Mukherji was elected as a Fellow of the Royal College of Physicians UK.

Since joining the American University of Beirut, Dr Mukherji has developed an interest in Global Health and leads the cancer in conflict work-stream of the Research for Health in Conflict (R4HC) research team at the AUB Global Health Institute working with colleagues from the UK, Jordan, Turkey and Palestine. Dr Mukherji has conducted research on gender-related barriers to female leadership in oncology in the Middle East and is actively involved in promoting gender equity in the region.